Greenlane House for 24 - 25 guests
Midlands and the Peak District
Henley-in-Arden
Hen Party Friendly

Stag Party Friendly

Pet Friendly

Accessible Friendly

Hot Tub

Games Room
Pricing & Booking
Greenlane House - Warwickshire
Sleeps 24 - 25 guests
This venue will not be taking anymore bookings after September 2022.
Greenlane House is a lovely exclusive-hire large group accommodation in Warwickshire. Hosting 24 to 25 guests, this party house to rent near Birmingham comes with a private hot tub, a full-size snooker table, games room, piano, and large screen Sky TVs. It consists of 10 - 11 bedrooms, 8 bathrooms, 2 large reception rooms and a banquet hall making it also a great corporate venue near Stratford-upon-Avon. You'll also enjoy the warm conservatory with relaxing views of the surrounding gardens.
Key Features:
Hot tub
Spacious gardens
Snooker table
WiFi

Reception Room, Kitchen & Dining
You'll find not one, but two kitchens at Greenlane House, one of which will allow the catering provider to have their own space for creating a lovely meal for your party. The breakfast nook with 7 seats in the second kitchen will enable your guests to keep you company while you cook. The kitchen is equipped with a 5 hob stove and two ovens while there are two microwaves and an extra 8 hob stove with 2 extra ovens in the second kitchen which is ideal if you'd like to bring in a caterer on one of the nights. There are 5 big fridges at the property so you'll be able to have all of your food delivered in one go.
Furthermore, the large banqueting hall can comfortably seat 25 people and features large screen TV with Full Sky packages (Sports and Movies) large windows providing you with lots of light, and a terrace door leading you to the outside gardens, making it a fantastic Party House to rent near Birmingham.
For those that appreaciate a bit of peace and quiet, there's also a smaller, cosier reception room, equipped with comfy sofas and large screen TVs.
Greenlane House also features a private office space if you happen to have some work during your stay and a couple of utility and storage rooms to store your larger belongings.

Bedrooms
Bedroom 1: double bed and single bed ensuite (3)
Bedroom 2: double bed and single bed ensuite (3)
Bedroom 3: king ensuite bedroom (2)
Bedroom 4: four poster ensuite bedroom (2)
Bedroom 5: king ensuite bedroom (2)
Bedroom 6: twin ensuite bedroom (2)
Bedroom 7: double and single bed

(3)

Bedroom 8: double bed (2)
Bedroom 9: double bed (2)
Bedroom 10: triple bedroom (3)
There is also a sofa bed in the lounger for an extra guest.
There are 3 additional bathrooms for the 4 bedrooms which do not have ensuites and a downstairs toilet.
Entertainment
This large group accommodation in Warwickshire will surely keep you and your guests entertained during your stay. Besides Sky TVs and Wi-Fi, Greenlane House also features 2 games rooms, one of which consists of a full-size snooker table while you can find the piano in the other. The literary enthusiasts will also be able to enjoy a good book in peace from the mini library on the first-floor seating area. Please note that the piano is not tuned and is not in anyway a professional piano, it is just for a little fun!
The south-facing conservatory is the perfect relaxation space providing you with lots of light and warmth, even in those gloomy, rainy days. On sunny days, you'll be able to head outside to the patio and take advantage of the large lawn perfectly designed for any activity you had in mind, making it especially convenient for those looking for a corporate venue near Stratford-upon-Avon. The 1.5 acres of grounds offer you views of the breath-taking Cotswolds' rolling hills.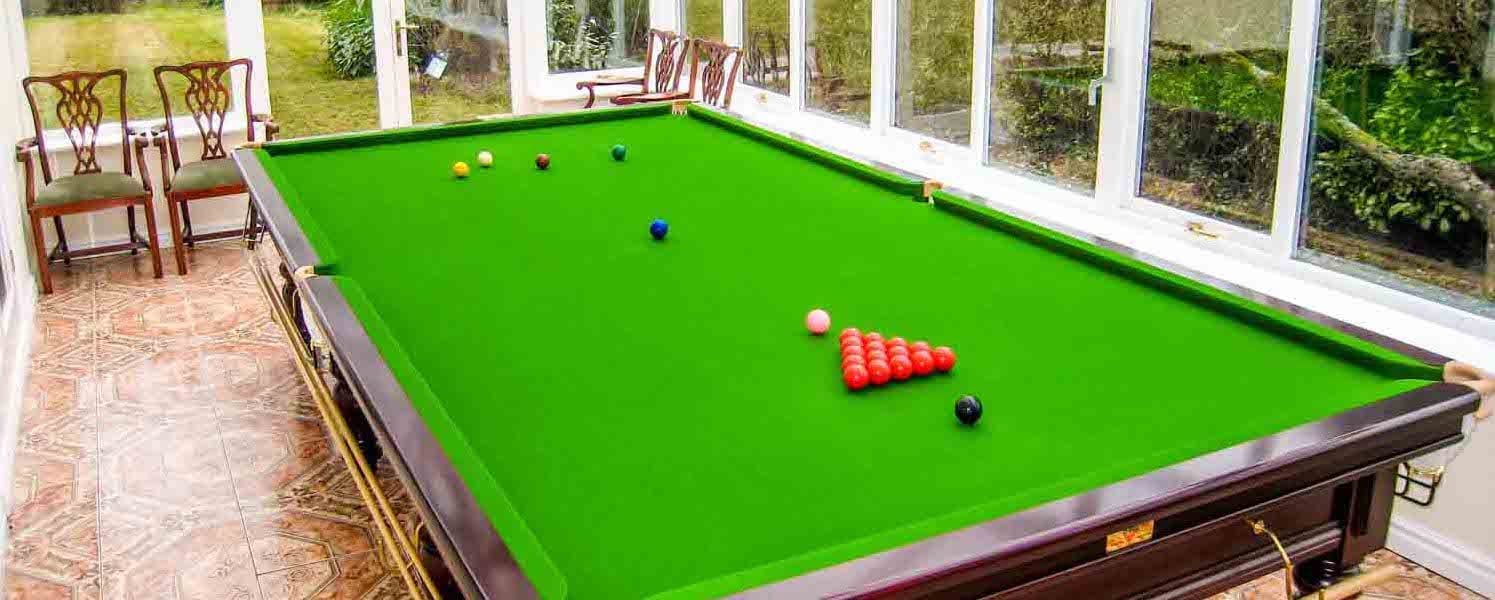 Outdoors
There's a spacious front yard (with a fantastic views and plenty of space for parking) as well as a backyard with a hot tub, lots of privacy and space for various games. There's no BBQ on-site but you're welcome to bring your own if you'd like to have an easy meal on a sunny day. Unfortunatelly extra day guests are not allowed at this property.
Corporates
If you're looking for a corporate venue near Stratford-upon-Avon, look no further. This large group accommodation in Warwickshire comes with 16 individual beds, many of which are double and en-suite (see bedroom configuration for more details). There are plenty of rooms that can be utilised for meetings, such as the grand banquet room, 2 reception rooms with sofas and TVs, or head on outside and host activities on the large lawn. You're also more than welcome to have a catering provider come in on one of the nights to provide your guests with a mouth-watering meal leaving you with no dishes or cleaning up afterwards.
On Site (or via 3rd Party Suppliers that can come to the venue):
Wine Tasting
Cocktail Making
Archery
Murder Mystery
Catering
Hot Tub
Snooker table
Spa treatment
Casino Night
Spa Treatment
Gin & Whisky Tasting
Laser clay shooting
Magic
Life Drawing
Off Site:
Quad Biking
Walking
Theatre
Shopping
Beer tasting
Boating
Local Area
Besides this being a fantastic Party House near Birmingham, only 20 miles away, you'll also be located just 10 miles from Stratford-upon-Avon, the birthplace of Shakespeare, 8 miles from Warwick and just 1 mile from the lovely historic 16th Century village Henley-in-Arden. The convenient location of Geenlane House provides you with many walking paths in the local area including a short walk to a great local pub, The Crabmill. You'll be able to explore historic tracks with an opulence of wildlife. If you'd prefer cycling to walking, we can help you hire out bicycles for the day. Check out our Activities and Ideas page for more ideas on what to do in the area. There are also great local pubs and restaurants in and around Henley in Arden, just minutes walking from the house.
Pubs & Restaurants
The nearest towns are Henley-in-Arden (1 mile), Warwick (10 miles), Stratford-upon-Avon (10miles) and Birmingham (22 miles).
Greenlane House for 24 - 25 guests
Henley-in-Arden, Warwickshire, UK
Closest Train Station :

Henley-in-Arden - 1.5 miles
Closest Airport :

Birmingham Airport (BHX) - 16 miles
Nearby Town :

Henley-in-Arden - 1 mile
Warwick - 10 miles
Stratford-upon-Avon - 10 miles
Birmingham - 22 miles
Pricing Notes 
Booking fee: £65 per booking (non-refundable)
Booking process: 30% booking deposit & 70% balance due 10 weeks before your stay

Security deposit: £500 (only applies to all-male groups, is not included in the price & taken by the owner directly)

Check-in and check-out: 3pm - 10am
9th September now only £3, 000, down from £4, 200! 7th October now only £3, 300 down from £4, 000!

Roaches Hall for 30 guests

Near Leek
Midlands and the Peak District

Sleeps: 30

Bedrooms: 13

Dining: 34

Chels Barn and Toft Barn for 24 guests

Near Macclesfield
Midlands and the Peak District

Sleeps: 24

Bedrooms: 12

Dining: 24

Toft Hall for 20 guests

Near Macclesfield
Midlands and the Peak District

Sleeps: 20

Bedrooms: 10

Dining: 20

October Half Term Holiday, 3 nights from the 24th-27th; please enquire for pricing.

Chepstow Manor for 22 - 26 guests

Chepstow
Wales

Sleeps: 22 - 26

Bedrooms: 7

Dining: 24

Elmore Grove for 26 - 35 guests

Gloucester
South West

Sleeps: 26 - 35

Bedrooms: 9

Dining: 28