Hollow Meadows Hall for 20 guests
Midlands and the Peak District
Hollow Meadows
Hen Party Friendly

Stag Party Friendly

Pet Friendly

Accessible Friendly

*

Swimming Pool
Pricing & Booking
Hollow Meadows Hall - South Yorkshire
Sleeps 20 guests
Hollow Meadows Hall is an exceptionally unique and beautiful venue located in South Yorkshire. This group accommodation near Sheffield is bursting with character and includes 10 eclectic bedrooms and sleeps up to 20 people. Located in the heart of the Peak District, Hollow Meadow Halls has 6,000 acres of surrounding green land to enjoy and is only a short 15-minute drive to the Sheffield city center. The location of this house is ideal for walkers, hikers, nature lovers and those who seek an outdoor adventure in the iconic Midlands. The worldly, antique decorations that ornament this Victorian-style home were hand selected by The Duchess of Rutland herself. During the redesign of the home, The Duchess sought out unique pieces from around the globe to create this magnificent world within the rolling hills of the Peak District.

The large house comes with a private pool, outdoor seating area, and an on-site tennis court. Book your next celebration or special event at Hollow Meadow Halls and enjoy the outdoor patio area with your friends and family. Feel the 5-star experience of a country resort but having the comfort and features of your own home. Inside this venue in South Yorkshire, you will also find a variety of amenities including a 'speakeasy' style entertainment room, a stylish bar, a selection of comfortable seating areas and art pieces and curiosities to enjoy. During your stay, a housekeeper will be on call if you require anything or have questions about the property. Upon request, a complete breakfast can be arranged for you and your guests at an additional fee. This really is an incredible venue; you'll surely fall in love with it and create an experience you'll want to repeat.

Key Features:

Private Outdoor Pool (open during summer months)

Luxury patio and seating area with BBQ

Private Tennis court

Entertainment room and Bar

Private Gardens

WiFi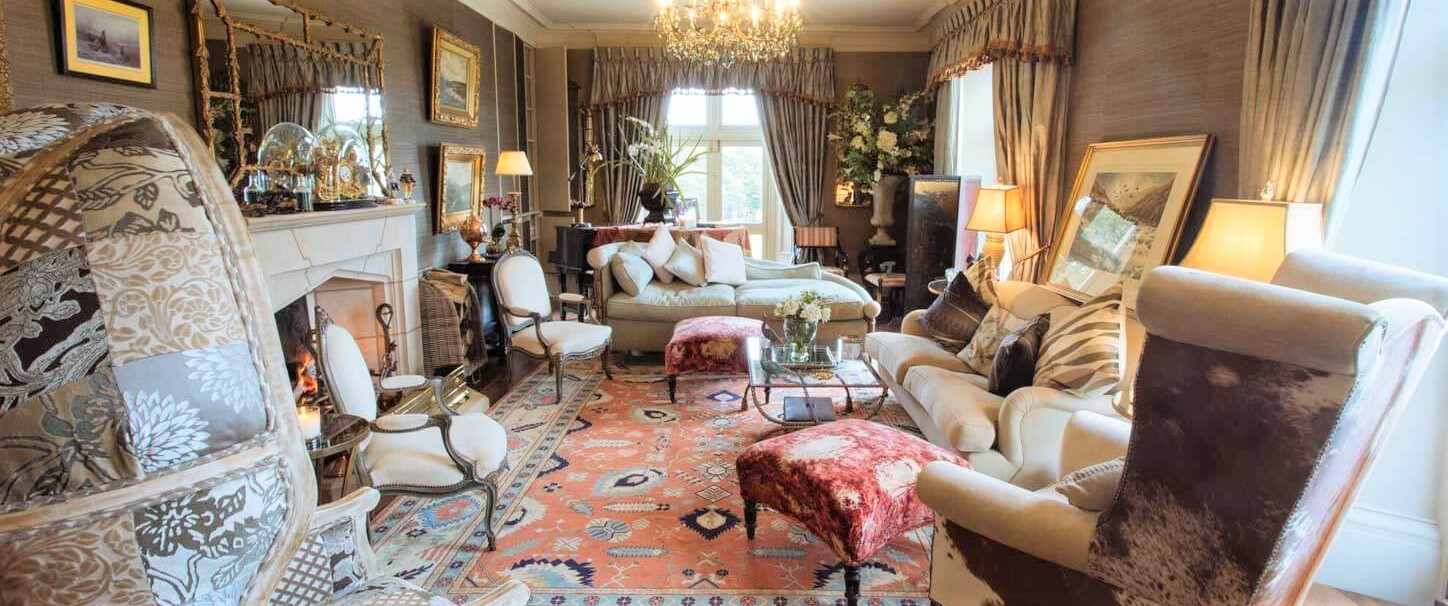 Reception Rooms & Kitchen
Hollow Meadow Hall comes with 3 fully furnished reception rooms, an entertainment basement, and the main dining area. The central reception room provides the perfect meeting room and group accommodation near Sheffield. Picture yourself entertaining your guests in the double salon with plenty of comfortable seating areas, a beautiful grand piano and a world of eclectic antique pieces that will continue to spark conversations. This venue in South Yorkshire houses a beautiful dining area that seats up to 16 people. Within the dining area, an extended lounge section is set for added comfort and space creating the perfect environment for enjoying tea, coffee or dessert after meals. Located in the basement of the manor the 'Speakeasy' style lounge is fully equipped with a complete snooker table, leather seating unit, and entertainment accessories. There is also an intimate TV room with several sofa units, a Sky TV with multiple program options, and WiFi access. Cozy up with your friends and family or furry best friend in this pet-friendly accommodation.
The country-style kitchen is fully equipped with all modern appliances and amenities you will need. Within the kitchen, there is a large central island with bar stool seating, a gas-lit stove, and a spacious breakfast table. All the modern appliances are ready-to-use, including a microwave, toaster, electric kettle and installed Nespresso machine. You will also have access to the bar room located on the first floor. The bar room comes with 3 stools and a large sofa, enough to fit 6 people. Behind the bar, there is a beautiful chapel-style mirrored headboard and a matching wooden bar front. This unique space creates a fun an enchanting environment to socialize and enjoy a cocktail with your friends and family.

Bedrooms
Each bedroom in this group accommodation near Sheffield includes hand-picked antique decorations from around the globe and is designed with unique styles in mind. In every room, you will find luxury linens, towels, and in-bath toiletries. The bathrooms in this house are luxuriously designed and many include bathtubs. Imagine yourself relaxing in a warm victorian-style bath tub after a long day of exploring the surrounding nature. If you have any special requests or needs during your stay a housekeeper will be available to assist you. There are 10 bedrooms in total and can sleep up to 20 guests.
8 Queen en-suite bedroom (16)
2 double rooms with their own bathrooms (4)

Celebrations
This large house with a private pool, acres of land, private tennis court and close to Sheffield makes it the perfect celebration venue in South Yorkshire. Live like royalty in this Victorian style abode whilst enjoying your next birthday party or special occasion. This spacious venue is the ideal place to plan your next family and friend get-together. If you are looking for party planning inspiration, head to our blog for more ideas and tips. The creative appeal of this house makes it a unique venue for corporate events or on-site activities such as murder mystery dinners. Not only will the memories made in this home last a lifetime, but you will also have the opportunity to take amazing photos within the interior of the house or in the surrounding nature of the Peak District to capture the moments. The modern stone patio area allows you and your guests to comfortably relax, chat, and enjoy a BBQ perfect for those warm summer months.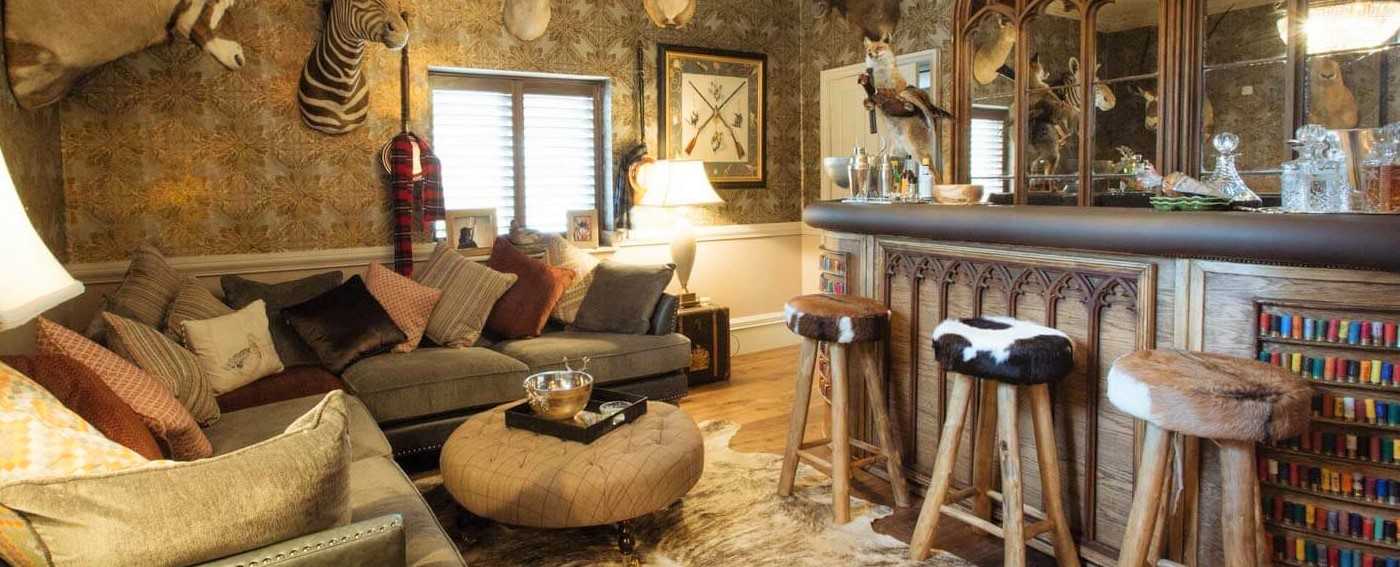 *Accessibility
Hollow Meadow Hall is partially accessible. There is one ground floor bedroom but requires 2 steps to the entrance. Upon prior request, a ramp can be organized to enter the bedroom if needed. Browse through all our accessible and wheelchair friendly options here.
On Site (or via 3rd Party Suppliers that can come to the venue):
Swimming Pool
Wine Tasting
Walking
Murder Mystery
Tennis Court
Catering
Gin & Whisky Tasting
Magic
Life Drawing
WiFi
Off Site:
Horse Riding
Walking
Swimming
Rock Climbing
Archery
Pony Trekking
Hollow Meadows Hall for 20 guests
Hollow Meadows, South Yorkshire, UK
Closest Train Station :

Bamford 5.7 miles
Hathersage 7.3 miles
Hope 8.3 miles
Closest Airport :

Manchester Airport - 37 miles
Nearby Town :
Pricing Notes
Booking fee: £65 per booking (non-refundable)
Booking process: 25% deposit while your balance will be due 10 weeks before the arrival date
Security deposit: £500 (taken by the owner)
Check-in & check-out time: 3pm - 11am
9th September now only £3, 000, down from £4, 200! 7th October now only £3, 300 down from £4, 000!

Roaches Hall for 30 guests

Near Leek
Midlands and the Peak District

Sleeps: 30

Bedrooms: 13

Dining: 34

Chels Barn and Toft Barn for 24 guests

Near Macclesfield
Midlands and the Peak District

Sleeps: 24

Bedrooms: 12

Dining: 24

Toft Hall for 20 guests

Near Macclesfield
Midlands and the Peak District

Sleeps: 20

Bedrooms: 10

Dining: 20

Bradshaw Hall for 22 - 30 guests

West Yorkshire
North

Sleeps: 22 - 30

Bedrooms: 9

Dining: 30